Who it's for: Anyone working with a website you care about. You want to make the right decisions for your website and your business, but you're not sure which numbers to look at. You might be spending money on marketing, but you're not sure which ads and efforts are really working.
What you'll get: After this course, you will know what's happening on your website, understand which marketing efforts are most effective, and be empowered to make better decisions for their business.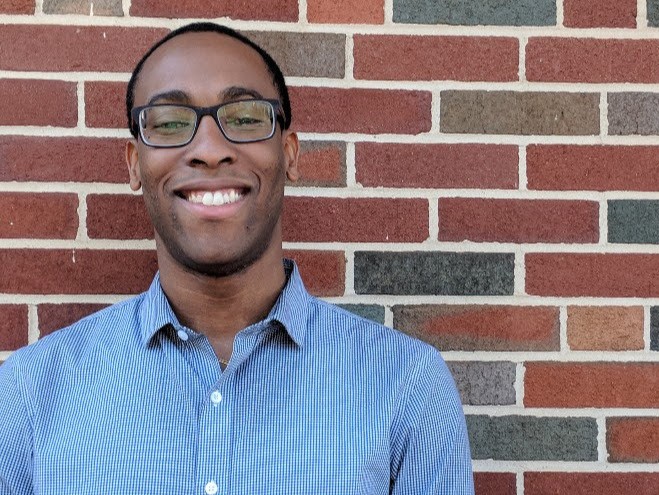 I love Google Analytics. I've been working with and in it since 2011. For over nine years I have used it to grow sales, cut bad marketing spend, and improve businesses. 
It's an incredibly powerful tool and I want to share that value with you. I created this course to give website owners the knowledge and training they need to start using those same skills to increase sales and grow businesses.
Testimonials
"The course was so amazing! I'm seriously impressed!! Overall, the organization and the pace was amazing! I was very impressed with the video content."
-----
"I've been in Google Analytics for years and still find the technical explanations from Google to be mind-numbing. That's why I'm encouraged about your approach to GA. You use a marketer's language. Plain English. "
-----
"I recently contacted RankPlus Academy because I could not find help with Google Analytics other than going around in circles with the online help. I use GoDaddy and when Google initiated the new cookie policy the analytics stopped working and GoDaddy does not support it. I was happy to find reasonably priced help at RankPlus and met Andy. What a gem! Andy is extremely knowledgeable, friendly and helpful going above and beyond to help me resolve the problems and understand the set up process and even provided guidance for future updates. I highly recommend Andy whose professionalism is outstanding."
-----
"This course on Google Analytics Is great for the person who needs to understand more about what's happening on their website. 
Andy is a great instructor and along with the visuals, it's easy for anyone to understand and take action. Highly recommend!"
-----
"I highly recommend this course to anyone who wants to unlock the value that Google Analytics can have for your organization or business. Andy is a wonderful instructor and presents the information in a way that is digestible and applicable!"
-----
"Andy did everything – with almost no time or effort from me! My business was carefully studied and is being represented professionally. Now I have a steady flow of clients coming to our business. Using Andy was the best investment I've ever made for my business."
-----
"My work with Andy has been tremendous. I was able to leave my questions and requirements in Andy's capable hands. 
I am very happy with the work overall and would recommend him to anyone who needs these services."
Check out the short video below to get an idea of what you can expect from this course.
Frequently Asked Questions
This course is for you if you:


Are confused by your website reports
Want to know why people leave your site without buying
Wonder which ads are working for your business
Want to get more revenue out of your website
Need to understand what people do when they visit your website
Want to know how people find your website
Want to become proficient at Google Analytics
Your enrollment gives lifetime access to all course material. That includes everything in the course today, and all updates/additions coming to the course in the future.
You will always be able to login and review a lesson or grab a fresh worksheet as needed.
This course will show you what's happening on your website, which of our marketing efforts are most effective, and empower you to make better decisions for your business.
To view those steps and the topics covered in the course, click here.
Yes. If you are unhappy with your purchase, or the course isn't what you expected, you have 30 days to receive a full refund.
Send me a message at [email protected] and I'll get your money back right away.
Lessons are taught with a combination of videos, slides, and worksheets. We'll cover the topics and take you into real, live Google Analytics reports.
For the majority of lessons, all you have to do is click "play" and be prepared to take notes.
No. No previous Google Analytics training or experience is required to take this course.
Whether you are a beginner or you've been using Google Analytics for years, you'll be able to learn and grow with this course.
The course is entirely self-paced. The full course is broken down into 6 steps, which can be completely as quickly or as slowly as you'd like.
You could comfortably complete one step per day and finish the course in less than a week. But your access to the course material will never expire.
If you get stuck on a lesson or run into issues, shoot me an email at [email protected] and I'll help you get it solved.
This course costs $437 if paid in full, saving you more than 15%. There are also payment plans available, see below.
Yes, there is a payment plan available. You can choose to pay in full for a discount.
If you select the payment plan, you will be charged 3 monthly payments of $175, for a total of $525.
Yes, veterans and active military members are eligible for a 20% discount.
If you are currently serving or have served, send me an email at [email protected] to have your discount applied.
No, you do not need to own your own business. If you are working as an employee, agency, vendor, or just have a site you care about, you will be able to get value from this course.
Yes. The course includes step by step instructions to add Google Analytics tracking to your website.
I've included instructions for websites built on multiple platforms including WordPress, Shopify, Squarespace, Wix, and Weebly.
To make the most of your enrollment, you should have a website you care about. It will also help to have a pen and paper to take notes on anything that stands out to you.
You should feel free to continuously pause and rewind videos. This will help you review tricky topics, and/or give you time to pull up your own website reports and compare them to the lesson material.
Yes. Your website does not need to sell anything for you to make the most of this course. We will cover different ways websites can generate customers including phone calls, collecting emails, form fills, and more.
All you need is a computer, phone, or tablet, with an internet connection. The lessons can be viewed on any device with a web browser.